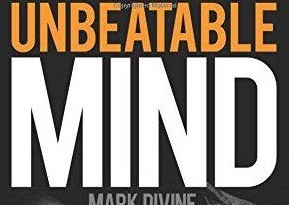 How can you develop an attitude and mindset to be unbeatable against all odds?
In this Interview Former Navy Seal Mark Divine shares his transformation from CPA at Price Waterhouse Coopers to following his heart's desire to become an Elite Navy Seal Officer.
A fascinating Interview in which he also shares his in depth formula for success.
Some of the things he talks about in Unbeatable Mind,
The importance of 'winning in your mind' before entering the battle
The 5 critical skills for developing mental toughness.
Why failure and risk are good things when planned and managed appropriately.
If you've ever wondered what it takes to develop excellence, don't miss this Interview with Mark Divine.
We also talk with George Luntz from Native Remedies about their company and mission to inspire more people to embrace a natural approach to wellness.
Subscribe to our YouTube Channel and hear the Interview or
Catch the Interview online Saturday, September 19th 2 PM PDT
Contact us if you'd like to Sponsor a Show or have your Book or Product featured on the Program.
Get the book here